A Posto
Zagreb, Croatia
---
Italian Cocktail Bistro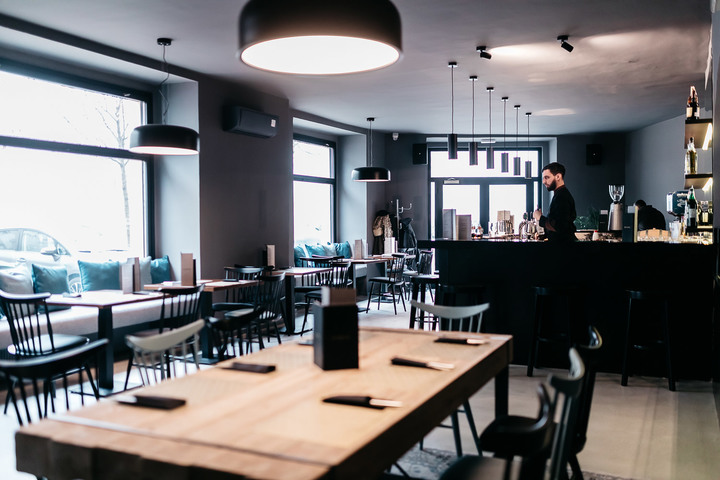 Background and brief
A Posto is an Italian restaurant that puts emphasis on cocktails, with the aim to bring the culture of cocktail drinking closer to Croats and break the stigma that cocktails must be colorful and have a high alcohol content.
Our Solution
A Posto combines a basic Italian menu, consisting of six or seven pizzas, four entrees, a couple of pastas, salads and main courses, with a very good aperitif and cocktail and wine list.
The ambience is modern and minimalist, decorated in dark and gray tones, further assisted by an open kitchen where pizza is prepared in front of guests, offering a pleasant view of a dark gray bread oven with a live flame in it.
Ingredient quality is imperative, and the main goal is to connect cuisine, pizza and cocktails to a common story. All cocktail decorations are minimalist since the main focus is on the drink itself.
Services Provided
Project Completion Date
Project Team
Related Press