Bocca Buona Stuttgart
Park Inn by Radisson Stuttgart, Germany
---
Stuttgart is really BUONA !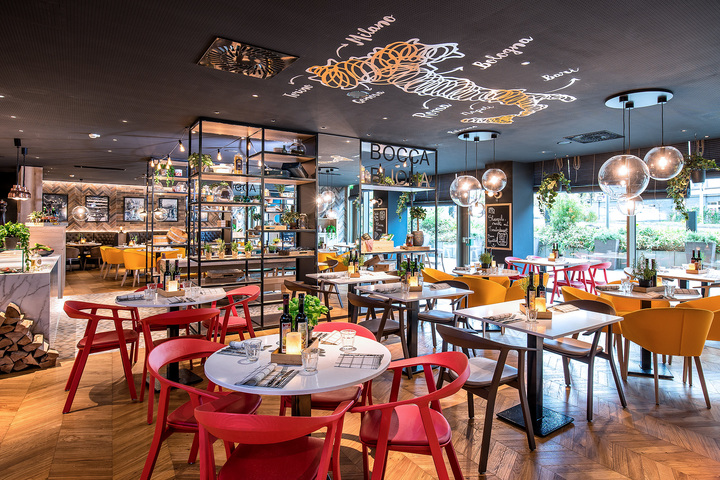 Background and brief
Following its hugely popular launch in Riga and Nice, the vibrant and colorful Bocca Buona is now set to take a pizza the foodie action in Germany, serving authentic, fresh, seasonal cooking – with the powerful flavor combinations for which Italian food is renowned.
Our Solution
Bocca Buona embodies the essence of everything that makes Italian food and culture so popular around the world. You will discover an easy – but inspired – Italian eating experience, with fresh herbs and spices at the table and a welcoming, playful atmosphere that ensures guests can unwind and fully relax, enjoying great food, wine and conversation.
Photo credit: Park Inn by Radisson Stuttgart
Services Provided
Brand Values
Environmental Graphics
Furniture Design
Implementation
Lighting Design
Styling
Visual Identity
Project Completion Date
Project Team
Nataša Ivanišević, Sandra Barcons Planella, Jordi Parcet Comas
Related Press