Flex hotel
Concept design, USA
---
A comfortable, economical and flexible stay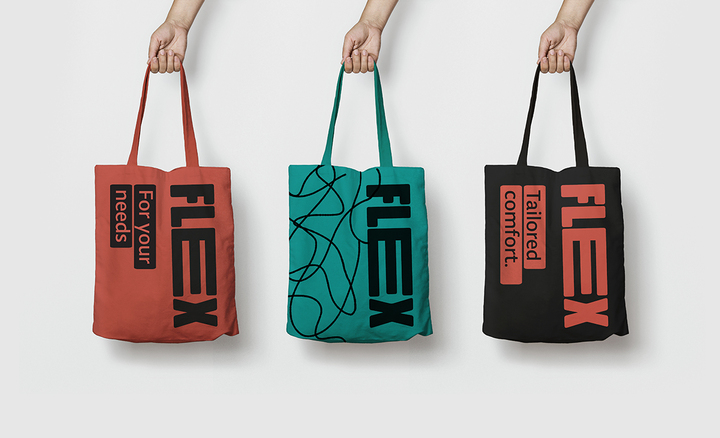 Background and brief
FLEX is the name of a new economical brand which reflects the key brand pillars of adaptable, adjusted and flexible stay, design and experiences followed by flexible services and fees to give outstanding values that would differ the FLEX brand from the rest of competitors.
Our Solution
We want to be part of the travelling experience offering an alternative to the rental home, providing a true co-living and co-working experience through the social spaces with a flexible services and fees adapted to every guest and pocket.
Elastic band symbolises the flexibility of the brand and adapts to various forms to create recognisable graphics.
Flex hotels offer ultra personalised experience for each guest, throughout all stages of the guest journey – from flexible planning and booking, flexible stay, services and fees.
Guests can choose the room and modify the configuration of beds to adapt the room to their changing needs. Flexible and functional beds can be easily moved and configured as single, double or sofa. The main room element integrates kitchen, wardrobe, extendable table, shelves and TV. A new open storage system for hanging clothes instead of a closet, gives guests ultimate flexibility.
Services Provided
Artworks
Brand Values
Conceptual Brief
Environmental Graphics
Logo Design & Signage
Packaging & Product Design
Research & Insight
Trend & Market Analysis
Visual Identity
Project Completion Date
Project Team
Nataša Ivanišević, Sandra Barcons Planella, Marko Šesnić, Goran Turković, Iva Sindik