JV at Barbieri's
Zagreb, Croatia
---
Mix of high cuisine and street style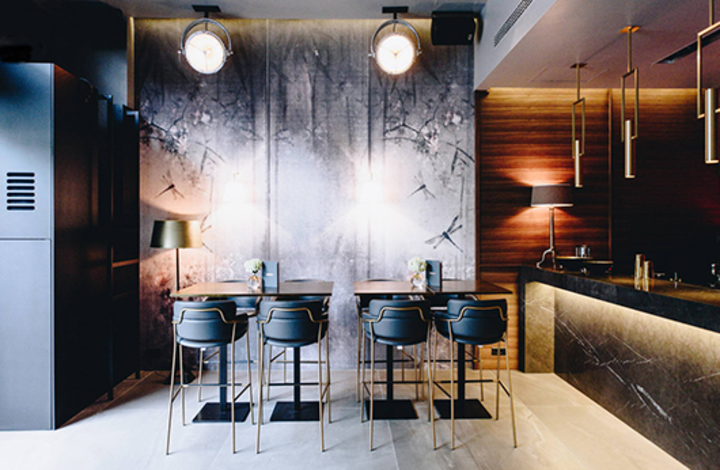 Background and brief
In December 2017 the restaurant at Kaptol Center in Zagreb changed its name to JV at Barbieri's as part of Jeffrey Vella's plan to return Barbieri's to the top of Croatian gastro scene.
Our Solution
Vella at Barbieri's has started to articulate a style that is already called in media a "cheerful Croatian cuisine". His dishes are based on contrast of high cuisine and low street style, and almost all are nationally marked.
Popular dishes, such as buncek, sarma or čevapi, generally not served in elegant restaurants, have been upgraded to the high-quality style in pair with Perigordian truffles, mushrooms without which it's hard to imagine cuisine of Escoffier, Pellaprat, Robuchon or Gagnaire.
Simple sardines, synonym of a poor national dish, are opposed to a complicated technical performance by reconstructing the whole fish from filet with additions from the post-Adrian's cuisine repertoire. Dishes are made mainly of local ingredients, all equally substantive in flavors and textures.
"As hard as he tries to be casual and entertaining, Jeffrey Vella at Barbieri's prepares a technically demanding, conceptually complex and terribly tasty food, which actually represents a certain social provocation and shows the true experiment of Croatian cuisine."
Services Provided
Culinary Directions
Culinary Training
Styling Directions
Project Completion Date
Project Team
Related Press